This includes the cover of Take the Reins.
The cover features Charm and Sasha on the cover.
Front and Back
Edit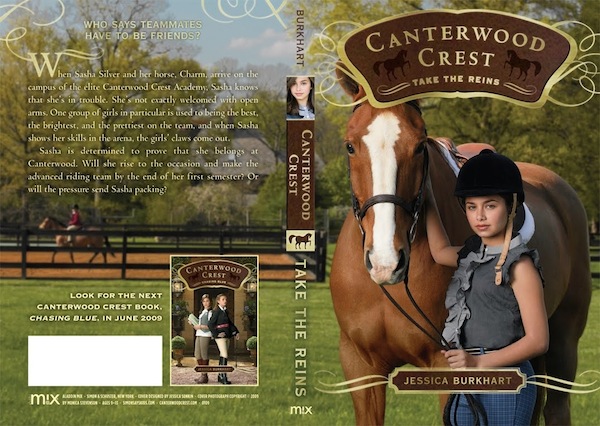 The front features Sasha and Charm on Canterwood campus, and behind them an unknown horse and rider riding in the arena. The spine shows Sasha again.
Ad blocker interference detected!
Wikia is a free-to-use site that makes money from advertising. We have a modified experience for viewers using ad blockers

Wikia is not accessible if you've made further modifications. Remove the custom ad blocker rule(s) and the page will load as expected.