Welcome to
CANTERWOOD CREST WIKI
5 girls. One academy. And some serious attitude.
Welcome to Canterwood Crest Wiki! Read here to discover our goal.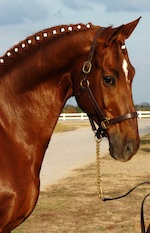 Hi, and welcome to Canterwood Crest Wiki! I'm Bonfire, the first user here besides our admin, Rosebud. Canterwood Crest Wiki is a brand-new wiki, founded on February 23, 2011. And look how much we've grown! We hope you have an amazing time here at CCW (or as it's fondly abbreviated). Our articles have templates, and most contain pictures if possible. In the Canterwood Crest series, Jessica (sorry girls!) hasn't hired any male models... boo who! I'm sure we all want to see Eric... and Jacob (xDDDDD). We're a friendly community here that's currently expanding all our articles... if you can believe it, I made most of the pages on here and I even worked on this page- by myself (it's my favorite book because J-a-c-o-b *swoon* like Sasha...)! If you can believe it, I spent hours finding a nice style for our main page, and like, 45 minutes actually installing it. This is my first wiki I've ever been on, but since I'm an expert at codes, I've also made all our templates (but enough about me!)
I'm planning ahead for our theme, colors, and all that good stuff. And I have more than 40 pages to write! I need help. So I've added a list of all pages that need to be expanded. If you're up to it (and you have an account here) please help us!
Use correct grammar, a clean summary, and clear for users to read up about my favorite series! Here's the pages...
Haha! It's a list of all our pages! Well, there's some that don't need any... but I'm working on a template that will show you if it needs help.
If you see a page that hasn't been created, please do! Use the create a new article under here.
Please note that fanfiction is not tolerated on CCW. This wiki is dedicated to the awesome series by Jess, and all fanfiction can and will be deleted. Spamming, trolling, and harassment is not allowed on CCW and you will be blocked.
If you have any questions, please ask below!
Thanks, and welcome to Canterwood Crest!
Ad blocker interference detected!
Wikia is a free-to-use site that makes money from advertising. We have a modified experience for viewers using ad blockers

Wikia is not accessible if you've made further modifications. Remove the custom ad blocker rule(s) and the page will load as expected.